Many drivers who look for minivans often have a hard time finding good options because they assume that all of them are the same. If you feel the same way, then you should look at what the new Toyota Sienna must offer. It is very different from the other minivan models you've seen all around Midland and Odessa.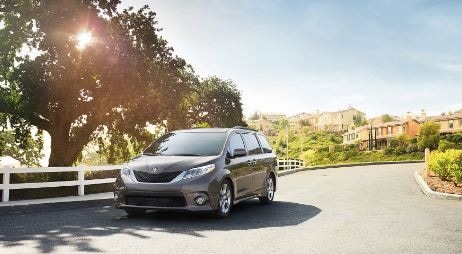 Speed and Power
Midland drivers will be surprised when they see just how well the 2017 Toyota Sienna gets up to speed. The 296-horsepower engine creates enough power to handle any kind of haul, but that's just a small part of what makes this such a special vehicle.
How Does It Handle?
The handling of the Sienna has been racetrack-tested and is capable of gripping well onto all kinds of road conditions. So, if you want to have little fun here and there, you can in the 2017 Toyota Sienna.
Passenger Space and Cargo
It has a vast interior that can handle a large amount of cargo. Each row of seating also comes with plenty of great features for all passengers to enjoy as this makes for a more enjoyable vehicle to ride in. You will enjoy the new Toyota Sienna for all your driving needs around Midland and Odessa.
Talk with us at Toyota of Midland and we will find a new Sienna that fits your needs. You can test drive any model and even talk with us about your financing options. Our goal is to help you find a new Sienna that is perfect and ideal for your driving demands.