As cold weather approaches it's time to start thinking of changing your vehicles tires. We have put together some insightful tire tips to help you decide which tires might be right for you.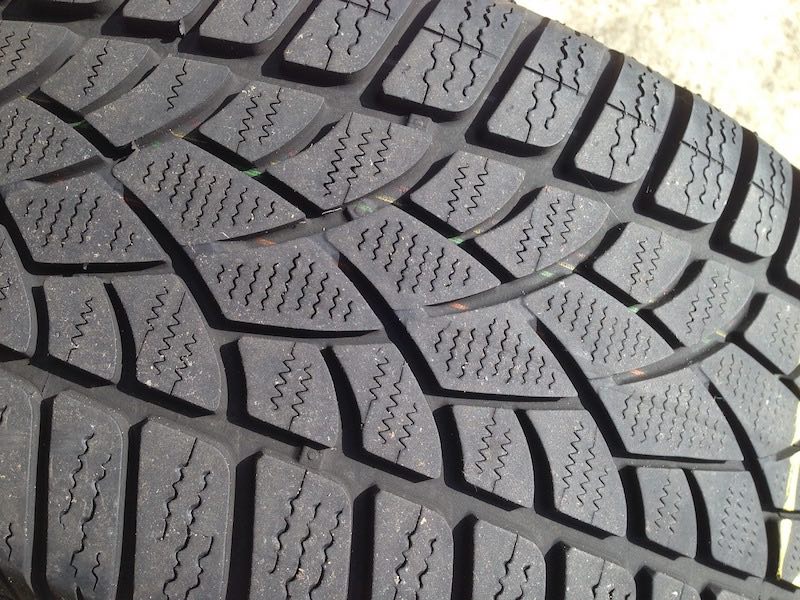 Winter Tires vs All-Season Tires

Winter tires are designed for snow, cold, slush and icy weather conditions. They are essentially specialized tires that are designed to be used in the winter season whereas all season tires are meant for use in most conditions.
Some myths to dispel: There are car owners out there who are under the impression that the all-season tires of today are so good and can deliver the same performance as the winter tires, and that winter tires are only meant for cars moving in snow-clad, mountainous parts of planet earth, these assumptions cannot be further from the truth.
In particular, winter tires are made of a superior rubber compound that has better traction compared to all-season tires and is designed to do well in cold temperature conditions. Special tread compounds are used in winter tires to improve traction. For some winter tires, soft studs tread fibers bite like metal studs are used and yet these compounds do not harm the road. The rubber's flexibility is retained even when the temperature goes up to zero degrees. Having a more flexible (= rubbery/pliable) tread surface means having more control and traction. The winter tires have silica-based, micropore compounds that are used to 'bite' through the water film and increases the traction in the ice and snow.
All Season Tires vs Summer
All-season tires perform well in warm weather, but they may offer less grip and less performance than their summer tire counter parts. Typically the tread pattern that are designed into summer tires have less groves, which allows more rubber contact with the road. Summer Tires provide traction during hot summer months, but also are prone to not work as well when the roads are slippery.
One of the most important tasks that you need to consider in order to keep your vehicle in top condition is choosing the right type of tires for it. Because tires are the only the only part of your car that touches the ground, they get a lot of beating when you're driving. Your tires must be of high quality in order for them to withstand rough roads and keep you and your passengers safe on the road. They are also affected when your car accelerates, turns and breaks.
Even though All Season Tires work wonders in almost every kind of situation and environment, they do not work effectively in those environments as dedicated seasonal tires would.
All Season Tires
All season tires have a different compound in which they have an average compound that provides good traction and better delivery in a wide range of road conditions. However, when the temperature reaches below forty-five degrees Fahrenheit, the traction decreases. This is the point where all-season tire compounds begin to lose traction because it begins to harden.
Tread Design Differences Modern winter tires are designed to have a tread that can maintain a more comfortable and quieter ride compared to their predecessors. Its circumferential grooves were made wider in order to efficiently drain water and expel snow at the same time.




In addition, the grooves on the winter tires are made to be about 25% - 35% deeper than that of normal tires and thus provide better grip. It has a groove shape and special lug that allows more snow to be packed into the thread and expelled as it rotates for deep snow traction. It also has a high density and sophisticated spine design that help cut through the water in order for the tread compound to make a better contact with the road. It even has a rounder casing design to add traction by cutting into the snow surface.




Conversely, all season type tires have different features. Its shoulder blocks and groove designs were compromises in order to meet the wear and cornering reuirements of all-season traction. It is less aggressive in terms of traction and is designed to deliver a more comfortable ride. As a result of its design, it does not pack nor expel snow as effectively as winter tire does.

Changing Tires
Have you ever considering changing the size of your vehicle's tire stock? It is important to use the right tire size to ensure the safety of your vehicle. However, before changing wheels, you need to calculate the size by using an online tire calculator.
The truth of the matter is you do not need to be an expert to use the free calculator. It all boils down to learning how to read the information found in your wheels. Entering a size into the calculator will yield a variety of information.
Determining the width of your tire is important in securing the proper clearance. Having a wide tire can have an effect on the wheel well as well as the suspension especially in turning the wheel. Another impact of a wide tire is reduced gas mileage.
The width of the rim is another important consideration when calculating with a tire calculator. Tires that are too wide or narrow for your wheels will put additional stress on the wheels eventually causing it to malfunction.
Another important factor worth your consideration is the overall diameter of the tire. Bear in mind that tire has varying heights resulting in a difference in their speed. This will have an impact on the speedometer and odometer and could lead to an interference with the ABS brakes and other components. It is recommended that the overall height of your tire should be inside 3% of the height of your original wheel.
In using a
tire size calculator
, you need to bear in mind that the taller the tire, the bigger its circumference. Thus, they cover more ground every time the wheel axle rotates. Thus, a taller tire will have reduced rotations on a per mile basis. The rpm is determined by using the speedometer & odometer.
Changing the size of your tires with one that is not the same with the height will result in inaccuracy in the speedometer and odometer. Using the tire size calculator, you will be able to determine how much the speedometer will be thrown off. With a tall tire, your speedometer will read much slower than the actual speed. On the other hand, shorter tires will contribute to a faster reading speedometer.
These are the basic information that will be determined by the tire size calculator. Although there are calculators that provide other information, they are basically for the more experienced users. Your main objective is to look for a tire that is close to the stock height. The best thing to do is talk to tire expert before changing the size of your tires.